H & H's Home Safety Check is Your Solution
We've developed our proprietary Home Safety Checks to comprehensively evaluate common and unexpected in-home hazards BEFORE they become a problem.
ADA Compliant

150+ Point Safety Review

Certified Inspectors

Affordable and Convenient
Full Property Assessment

Detailed Inspection Report

Age in Place Longer

The only program of its kind in the country!
H & H's HOME SAFETY CHECK
H & H's Home Safety Check is the nation's first-of-its-kind home safety assessment service designed to help ensure the safety of you and your loved ones in-home.
H & H is leading the way in home safety with our new Home Safety Checks. We understand that making one's home safe from falls and injury can be challenging, especially if there's an urgent need to secure the home of a loved one who desires a solution right away or is coming home from the hospital.
Our Home Safety Specialists visit your home at a time convenient to you. We assess every corner of your house, assessing present risks, and offering ADA compliant solutions to help you be safer in your home. We set the Gold Standard in Home Safety addressing every issue, each step of the way.
And if you need a grab bar or safety hardware for your home, we do that, too!
Our 150+ Point Home Safety Check Covers Your Home, Start-to-Finish
Inspections include:
Entry and exit ways

Emergency access

Doorways / thresholds

Kitchen access and safety

Bathroom access and safety
Toilet safety

Stairs and second floor access

Shower safety

Storage access

Patios, porches and decks
Curbs, walkways and steps

Carports, garages

Lighting and electrical outlets

All common trip hazards in-home

And all areas in between!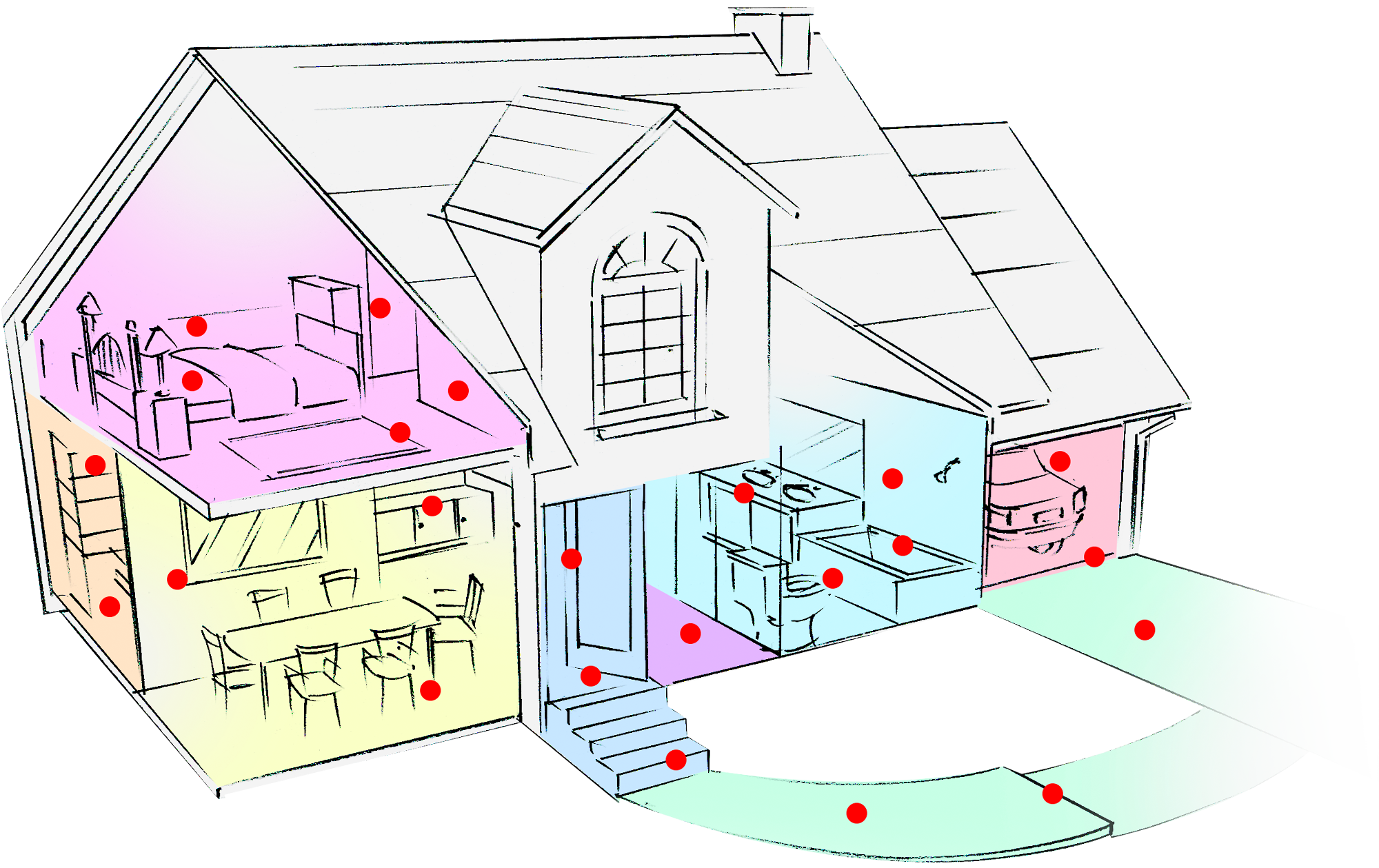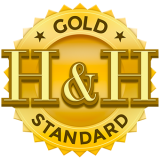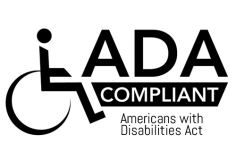 H & H's Home Safety Check is designed for:
Those desiring to Age-in-Place longer

People recently released from the hospital

Individuals expecting a hospital stay soon
Those downsizing or moving into a new home

People recently injured or who have experienced a fall

People recently released from the hospital or recovering from an injury or procedure
The Cost of Falling
Falls can be life-changing. A fall can easily result in a an unexpected change of lifestyle. As well, the average cost of hospitalization from a fall is over $34,000. We recognize those costs, and that's why we invented the Home Safety Check. Our simple, affordable and hassle-free Home Safety Check can help ensure more years of healthy living in your home.
Helping the Recently Injured
If you've been recently injured and are coming home from the hospital, make sure your home is ready for you. We assess all hazards which could lead to fall or injury so you can come home knowing your environment is ready for you.
Age-in-Place Longer
Most older Americans prefer to Age-in-Place over living in an assisted living facility. This is one of the primary reasons we created the Home Safety Check. Find out what hazards exist in your home so they can be resolved or fixed. With the Home Safety Check, you can have peace of mind that living at home longer IS an option.
ADA Compliant Home Safety
Our Home Safety Checks are ADA Compliant which means we address your safety to the highest standard available. Whether you need a doorway widened or a grab bar installed, our Home Safety Check report will tell you everything you need to know for your safety.
Our Home Safety Specialists
At H & H, our clients' safety always come first. That's why our Home Safety Specialists are background-checked, drug-tested, train and certified to the highest standard possible before the do their first service call. Whether it's our employees or our products, we make sure our clients safety is always our top priority.
Our Proprietary HSC Software
H & H's Home Safety Check combines ADA building codes, evidence-based fall prevention research and patient mobility standards to create a 150+ Point comprehensive checklist with built-in corrective recommendations. Simply put, there is no other comprehensive service like it in the country.
Make an Appointment with Safety
We know your time is valuable so we don't offer the typical 4-Hour window for your appointment – We do better! Choose the time that works best for you and our H & H-trained safety professional will arrive to perform your Home Safety Check on-time!
Home Safety Check Service Areas Expanding
Search H & H service areas by Zip Code or on the Map
Is your Zip Code not listed?
We still might be able to service your residence.
Please call Customer Service at 1 (833) 448-6329 to check availability.
Looking for a specific safety product? We can help.
Schedule a FREE In-Home Product Consultation and an H & H Product Specialist will meet with you to assist with the entire decision-making process. If you're outside of our service area, just give us a call and one of our specialist will help you over the phone to decide on the product which will work with your home.
Contact us for your FREE in-home product consultation
Learn more about our selection of safety products.